This project has moved to
http://www.membrane-soa.org/soap-monitor/
.
Membrane SOAP/HTTP Monitor
Download
Membrane SOAP Monitor is an open source tool to capture, display and manipulate SOAP and HTTP messages. The monitor can work as HTTP proxy or as forwarding HTTP proxy.

In figure 1 you can see a screenshot showing a captured request body.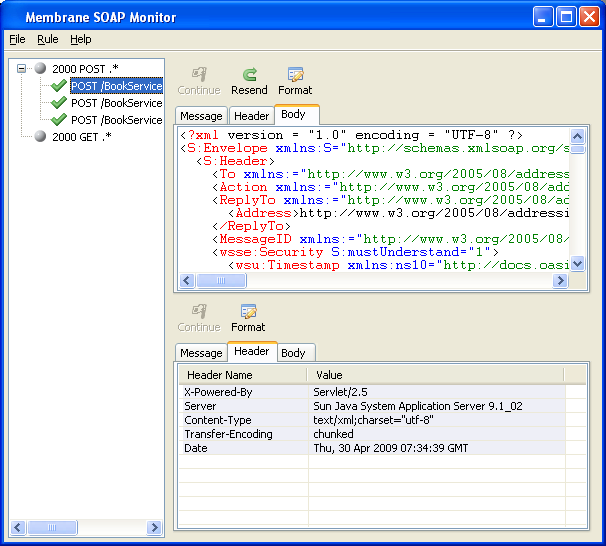 Figure1:
Membrane SOAP Monitor
Requirements
Java 1.5 or newer is required to run the monitor.
Installation and Starting
The installation is straight foreward and takes about 2 minutes:
Download the distribution
Unzip the archive in any folder
Doubleclick on membrane-monitor.exe
Problems
You can send any questions, feedback and feature requests to info@predic8.com or you can browse the Membrane Monitor Mailing List Archive at Google Groups.
License
The Membrane SOAP Monitor software is provided under the terms of the Apache License Version 2.0. The software contains external components and libraries. See the notice regarding external components in the distribution archives..